**Out of state adoptions are subject to additional transport, vaccination (specific to area) and Interstate health certificate fees**
"HOW OUR ADOPTION PROCESS WORKS
The first step in our adoption process of course is the application. Our application is very detailed and covers what we consider vital answers to very important questions. These questions seem tedious but rest assured there is a purpose behind the many questions. The purpose is to make sure we can properly suggest a good match between you, your family and your proposed new fury family member. You may have your eyes set on a particular dog but that does not always mean that dog is right for your lifestyle or your family and vice versa. Some dogs require more exercise than others, some may need more attention than others, some may need more discipline and some may just not be suitable for families with children or other pets. Please keep this in mind as you search for your new family member. We put much time, love, training, rehabilitating and faith in these rescues we save and we want to be sure they go to the right home suitable for both the pet and the family.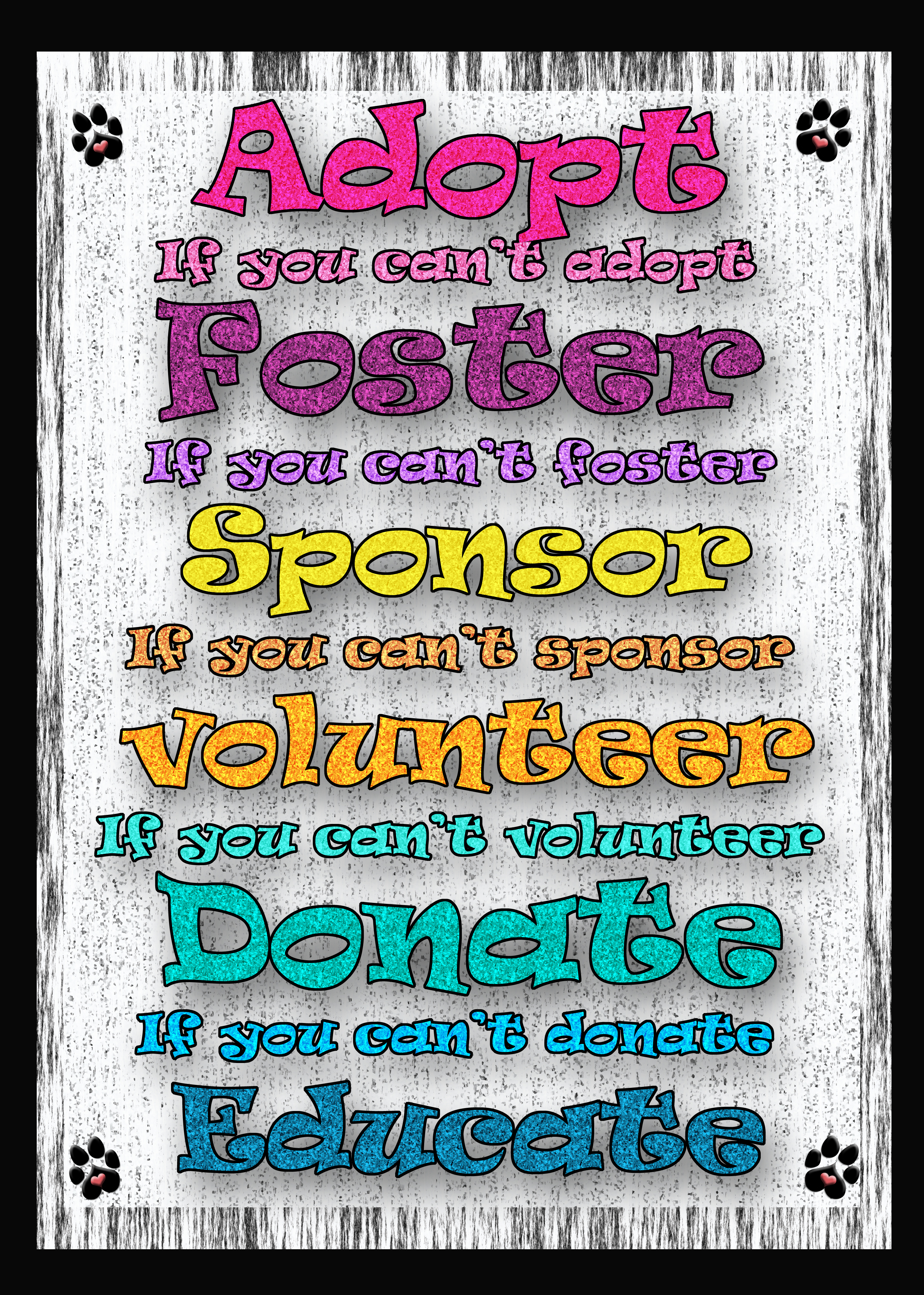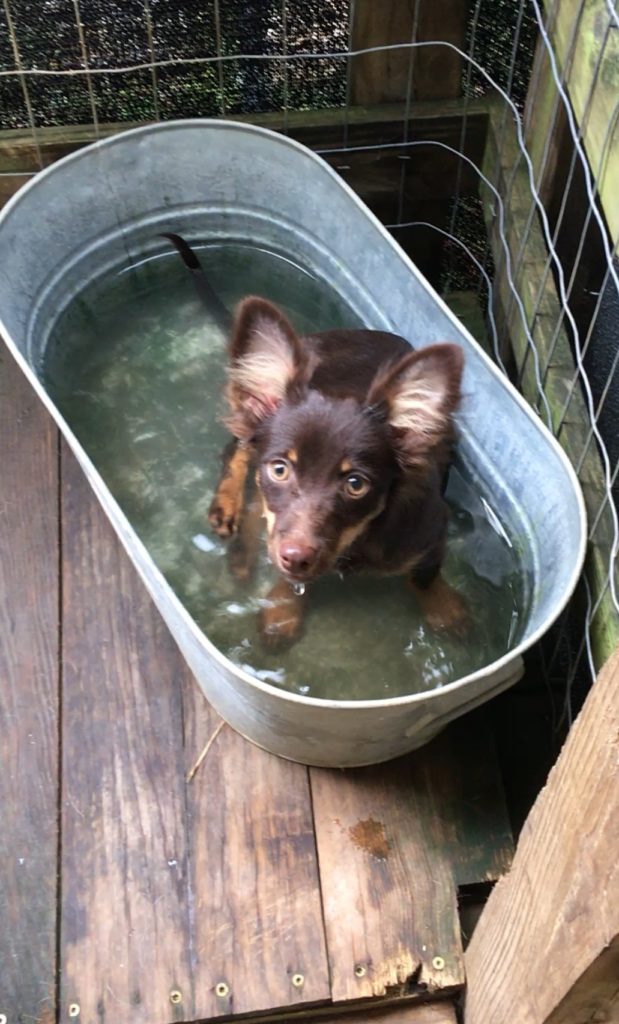 If you want to adopt a puppy we ask that you please review the education on "Puppy Mayhem" to be sure you are ready for having a puppy.  They are for life and not for disposal once they are past puppy stage.
If you are adopting an adult dog please take the time to read on "Adopting A Rescue Dog".  This will prepare you for some thing your new family member may need you to understand and be aware off.  This will help to make the transition much easier and a happier experience for both you and your new family member.
After reviewing your application which can take up to 10 days and following up on your references, if you are a potential candidate adopter we will contact you to schedule a home inspection. No worries we are not here to judge, no need to tidy up the house. We are only concerned with where the pet will live. We want to be sure it is a safe, clean and happy environment. We will want to see where the pet will sleep, play and spend the majority of it's time in it's new home. The virtual home visit usually will only take about 10 minutes. We will need to be sure it is a good fit with all of the family members humans and all other pets too.  If after the virtual home visit we will schedule an in person meet with local adopters and you will meet your potential family member.  If you find you still need time to think about it, no worries, just let us know. We want you to be absolutely certain you are ready to commit to your new family member.  If you absolutely have decided that this new family member is the one for your family then we will proceed with the adoption process.  You will be required to sign the adoption agreement once you have made the decision and once the new family members goes home with you, you will be fully responsible for their care and ownership.  If your new family member is pending medical needs such as a spay or neuter and must stay with the rescue a little while longer you will still need to sign the adoption agreement and you will need to pay the adoption fee up front.  The adoption fee is not refundable.  We will not hold onto a dog for any length of time for anyone without the adoption fee being paid up front in full.  We are reasonable in cases where other pets or children are involved and would be open for consideration of a refund based on the situation.
The process is simple, quick and carefully planned. Our focus is emphasized for the right home, right family and the right new fury family member to seal the deal with success. This is how we give them the Pet Path, new path in life. We set them up for success so they never have to be unwanted, abandoned, abused or surrendered to a shelter ever again.